Solution Architecture Manager (SAM)
See how you can transform the way you manage your architectures. A must-have tool for all Architecture teams.
Get the SAM Fact-Sheet Now
Close the Gap between Architecture & Delivery
The gap between strategy and execution is a well-known challenge across many organisations. SAM is a tool developed to address this gap by ensuring the strategic vision and architecture is effectively delivered in the project delivery space.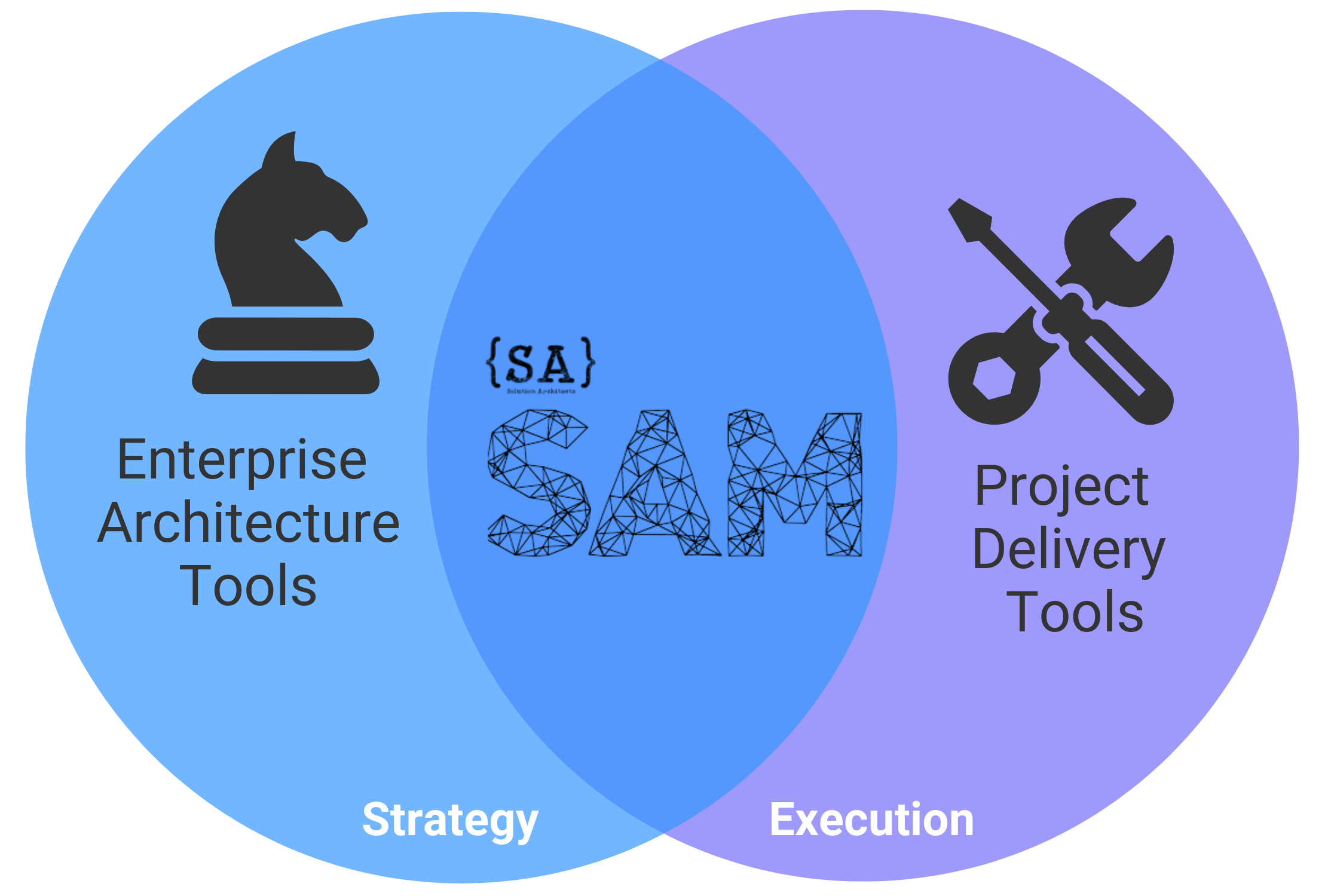 Improve The Architecture Team Collaboration
The Architecture teams (Enterprise Architects, Domain Architects, Program Architects & Solution Architects) have a tough time collaborating when working across a number of projects. This becomes even more challenging when Agile projects are involved. In most cases, the Architecture teams do not get visibility to key items such as Architecture Decisions, Risks, Issues and Deviations across the various projects and Solution Architectures. SAM will help ensure better Architecture collaboration and visibility to drive a successful outcome.
Manage Key Architecture Design Decisions Better
Track and Resolve Architecture Debt
Better Manage Architecture Risks & Issues
Manage Architecture Dependancies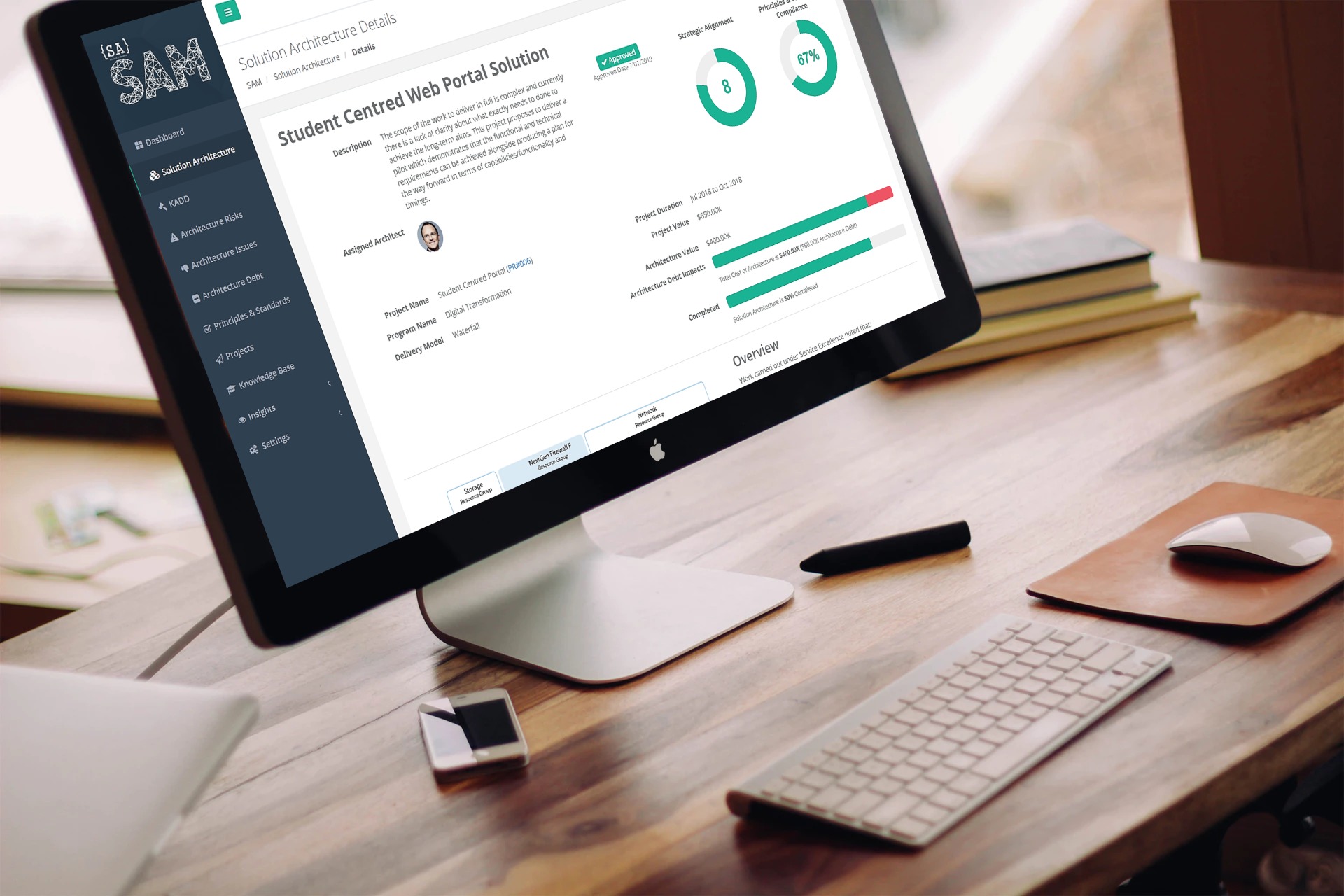 Track and Measure Architecture Principles & Standards Alignment
Most architecture teams find it hard to keep track if the projects are in line with their architecture principles and standards. This becomes even more challenging when Solution Architects from external vendors and System Integrators (SI) are delivering solutions. SAM will help you easily maintain Architecture Principles & Standards across the organisation, and measure project architecture alignment to drive effective Architecture Governance.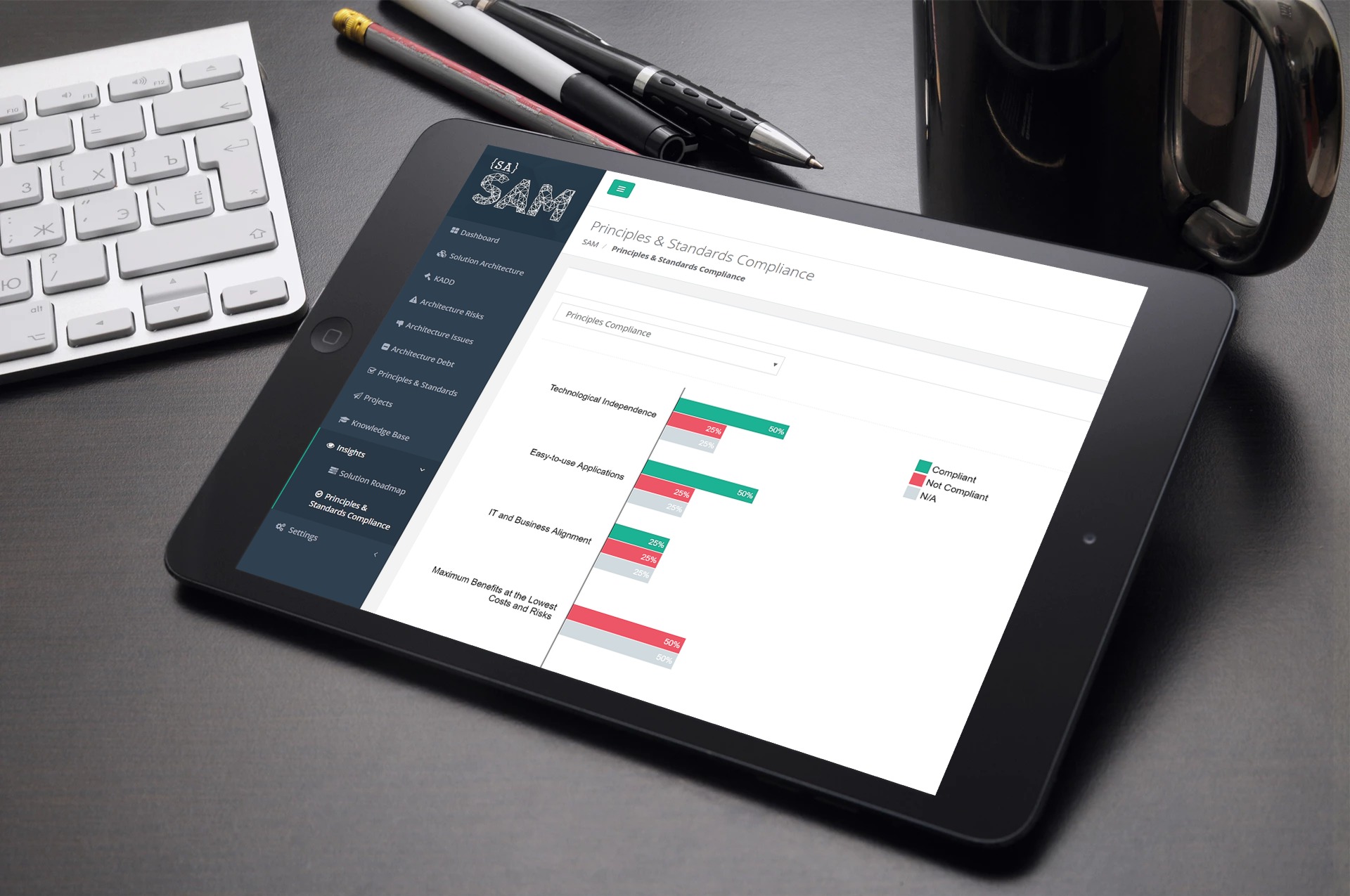 Create a Solution Architecture Repository
SAM lets you manage all your project Solution Architecture Artefacts in one place. The architecture team can also create a knowledge base with reference architectures, patterns and best practice guides to ensure the architecture team has all the information at one central Architecture Repository to operate as an effective team.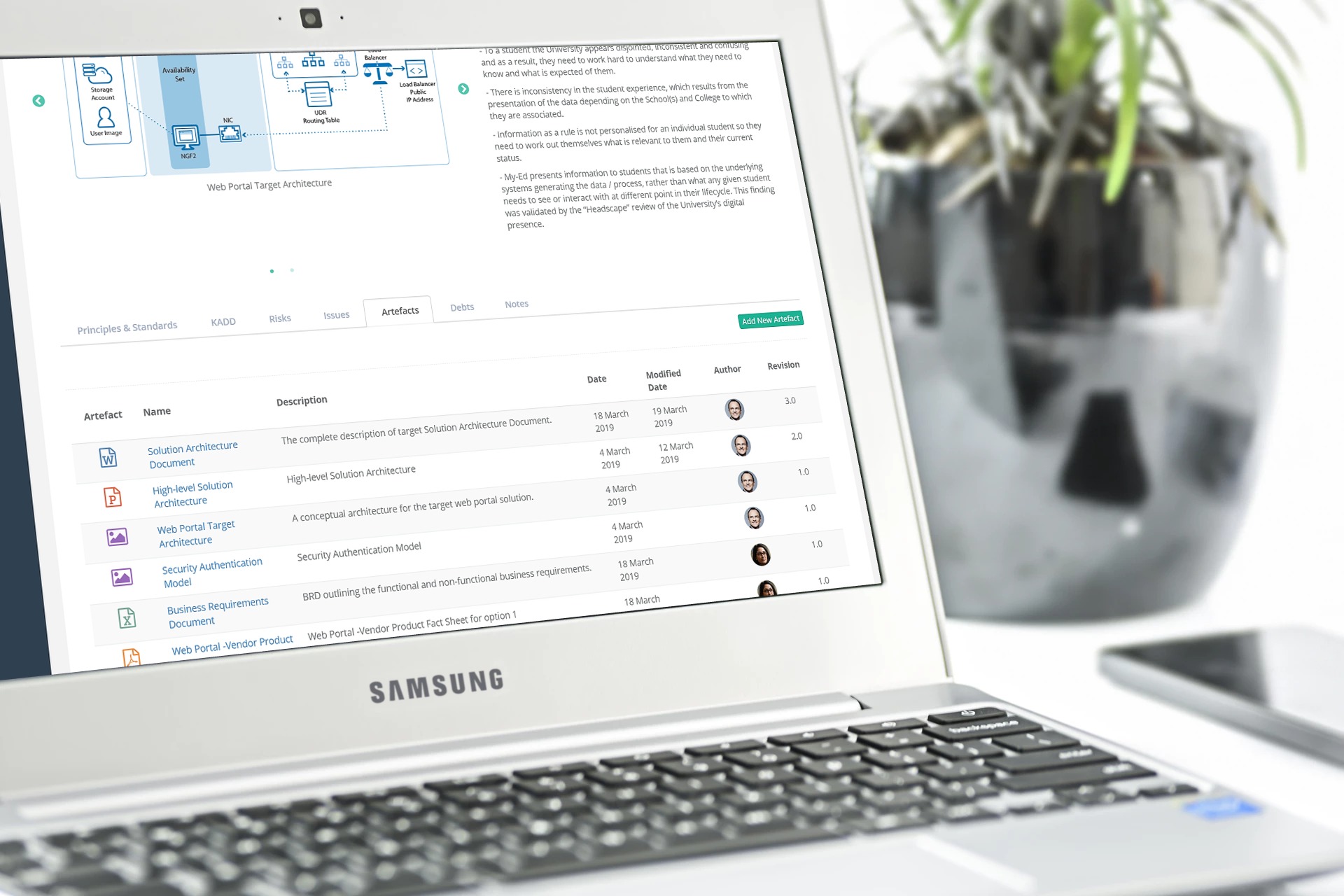 Manage your Architecture Review Forums
SAM allows you to organise and run your Architecture Review Forums easily.
Set up an Architecture Review Board (ARB) or a Solution Design Authority (SDA) to suit your program or architecture team needs.
Solution Architects can present the entire architectures or selected architecture decisions to the forum for review or endorsement.
All feedback for the reviews are recorded in one easy place for future reference.
Track and record all architecture discussions.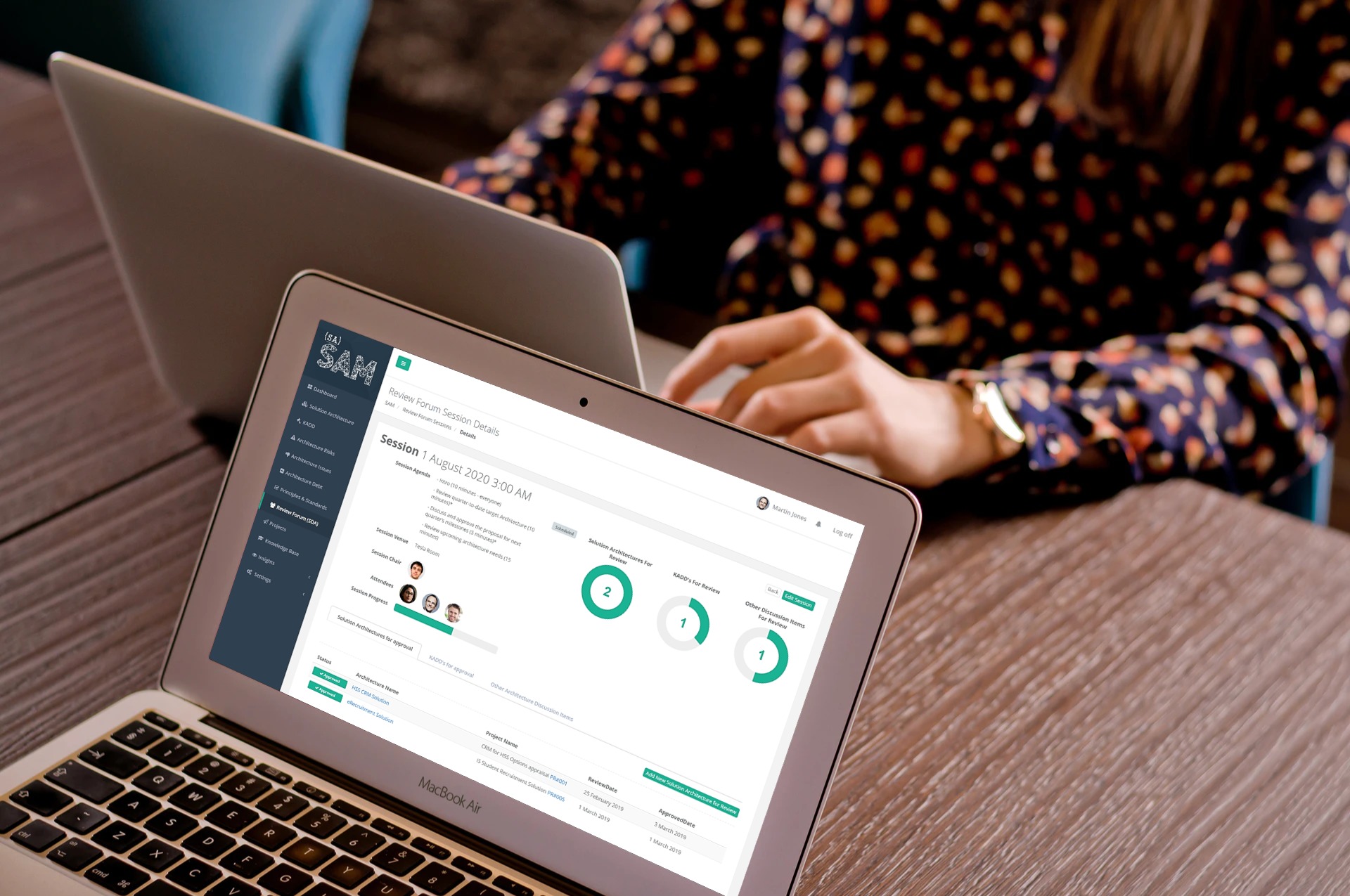 Get Better Insights into your Architecture
SAM will help you get more insights across your architecture function to help you drive a better architecture practice.
A Dashboard to all your Solution Architecture Functions
Insights Across Tactical and Strategic Spending
Solution Architecture Roadmap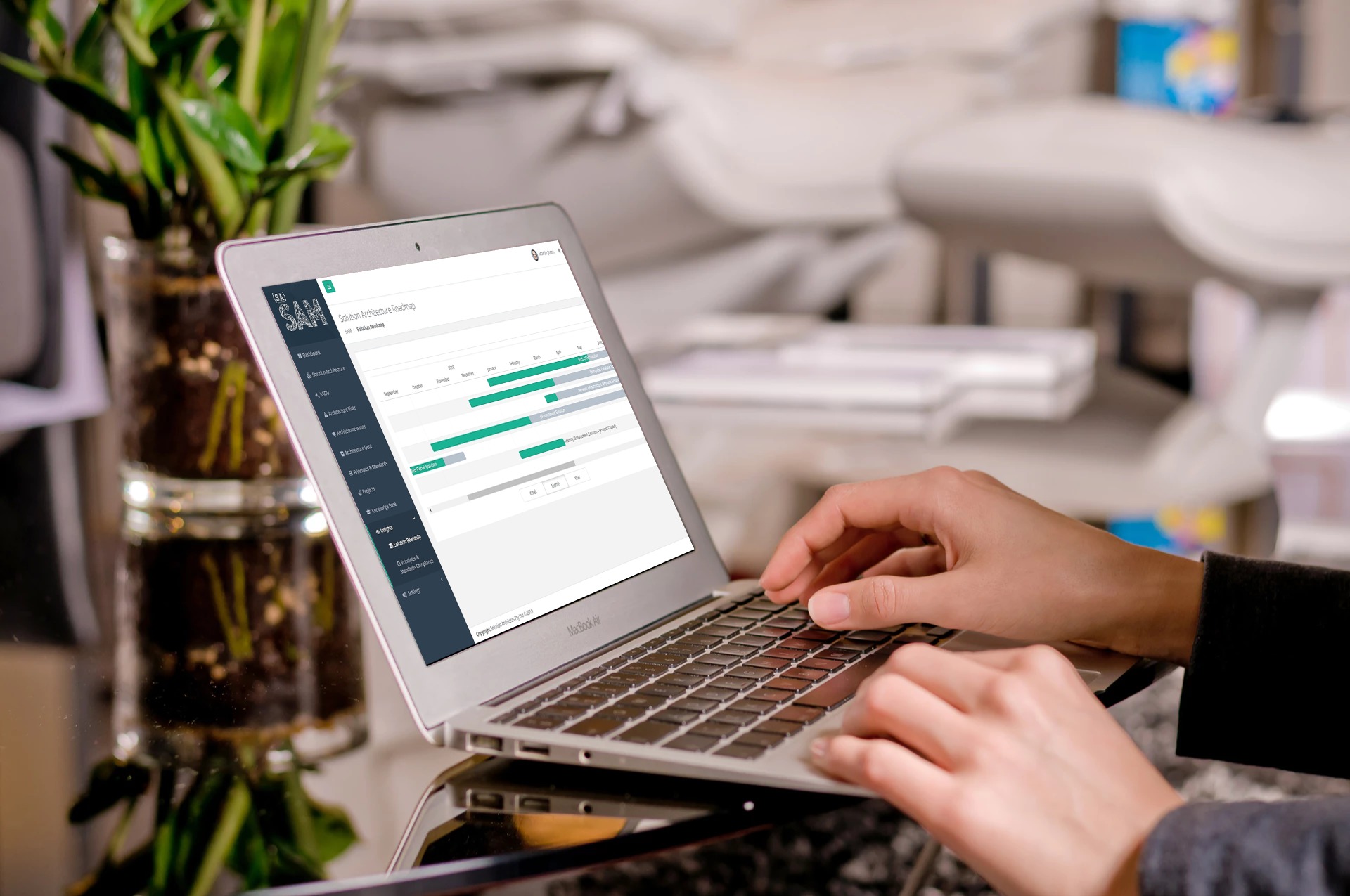 Easily Integrate with API's
Every customer instance of SAM has a built-in API layer allowing the customer's Enterprise Architecture, Project Delivery, Portfolio Management Systems or Reporting Solutions to easily integrate with SAM. This capability allows the customer to easily interact with SAM data or automate functions effectively with the existing ecosystem of tools.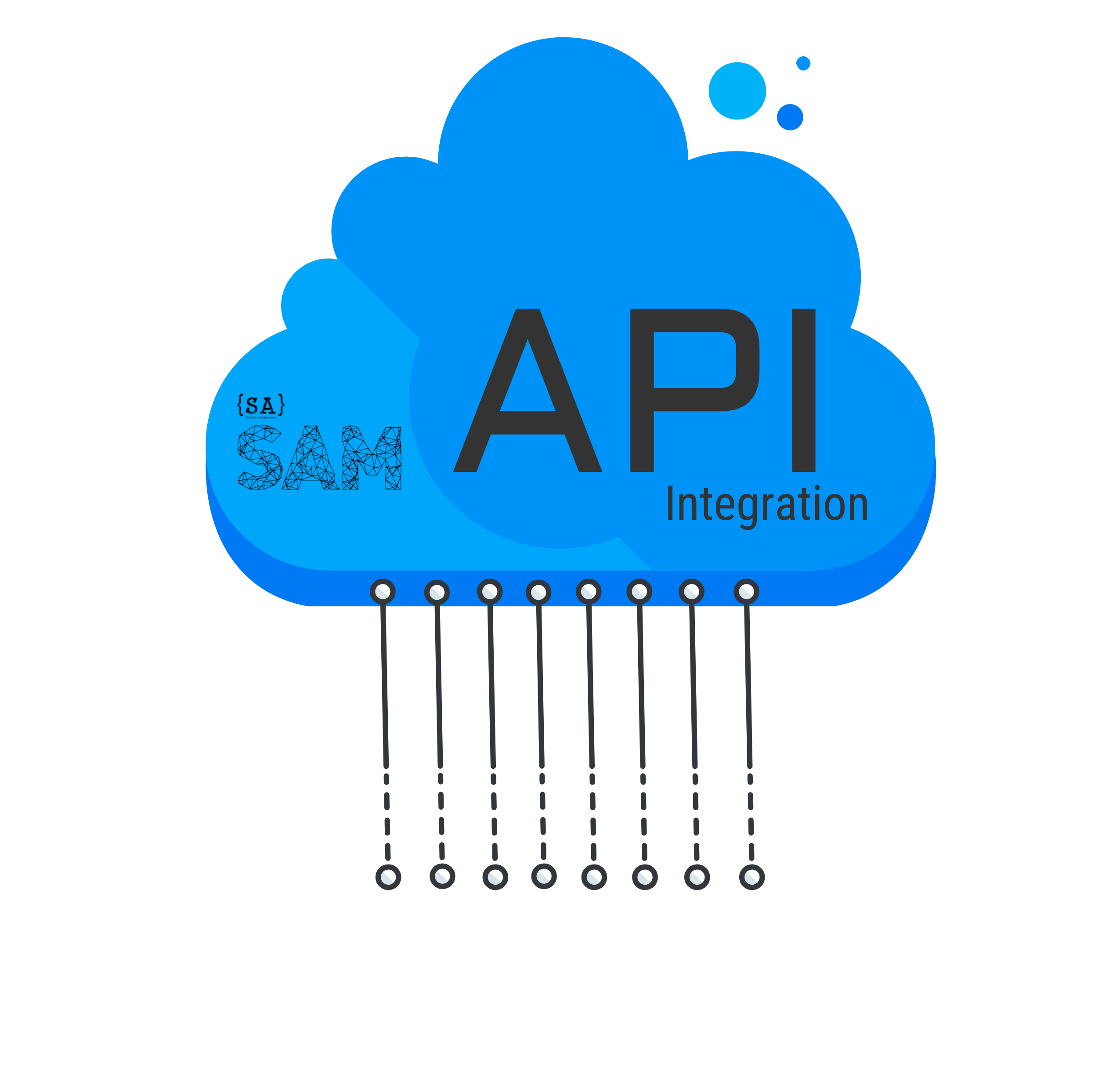 Get in touch today and see how SAM can help you change the way you manage your architectures.